1247 7th Street, Ste. 301
Santa Monica, CA 90401
(310) 829-5979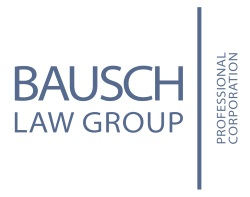 ---
GBC 2017-19
Bausch Law Group is a Santa Monica based firm providing legal advice and services for Personal Injury including auto accidents, insurance claims, construction site accidents, chemical and food poisoning, and wrongful death.
Bausch Law Group commits to supporting a cleaner environment and encourages all staff and associates to make the right choices, focus on local efforts, and make a positive difference in the City of Santa Monica. 50% of staff walk or bike to work some days during the week, reducing fuel usage and carbon emissions. They support organizations such as Heal the Bay and encourage employees to participate and volunteer their time.
Bausch Law Group's office was designed to allow natural light in through a beautiful circular skylight that shines into the reception area reducing our need for artificial lighting. Dimmable LEDs are installed throughout the remainder of the office. Reduce and reuse practices include stocking reusable kitchen ware and eliminating bottled water. Employees refill containers from a water dispenser installed in the kitchen sink. To minimize paper use, printers are set to print on both sides. As much as possible, files are stored electronically and hard copies and printing are only done when necessary. In addition, liners were eliminated from desk side recycle bins.
Through discussions with management in the office building they are located in, Bausch Law Group was able to reduce the entire building's ecological footprint by encouraging their property manager to switch to purchasing Green Seal Certified tissue paper containing 25% post-consumer recycled content. To maintain good indoor air quality and minimize toxins, Bausch Law Group stocks non-toxic cleaners made by Staples Sustainable Earth and Seventh Generation. They go the extra mile by making their own restroom air freshener with water and essential oils.